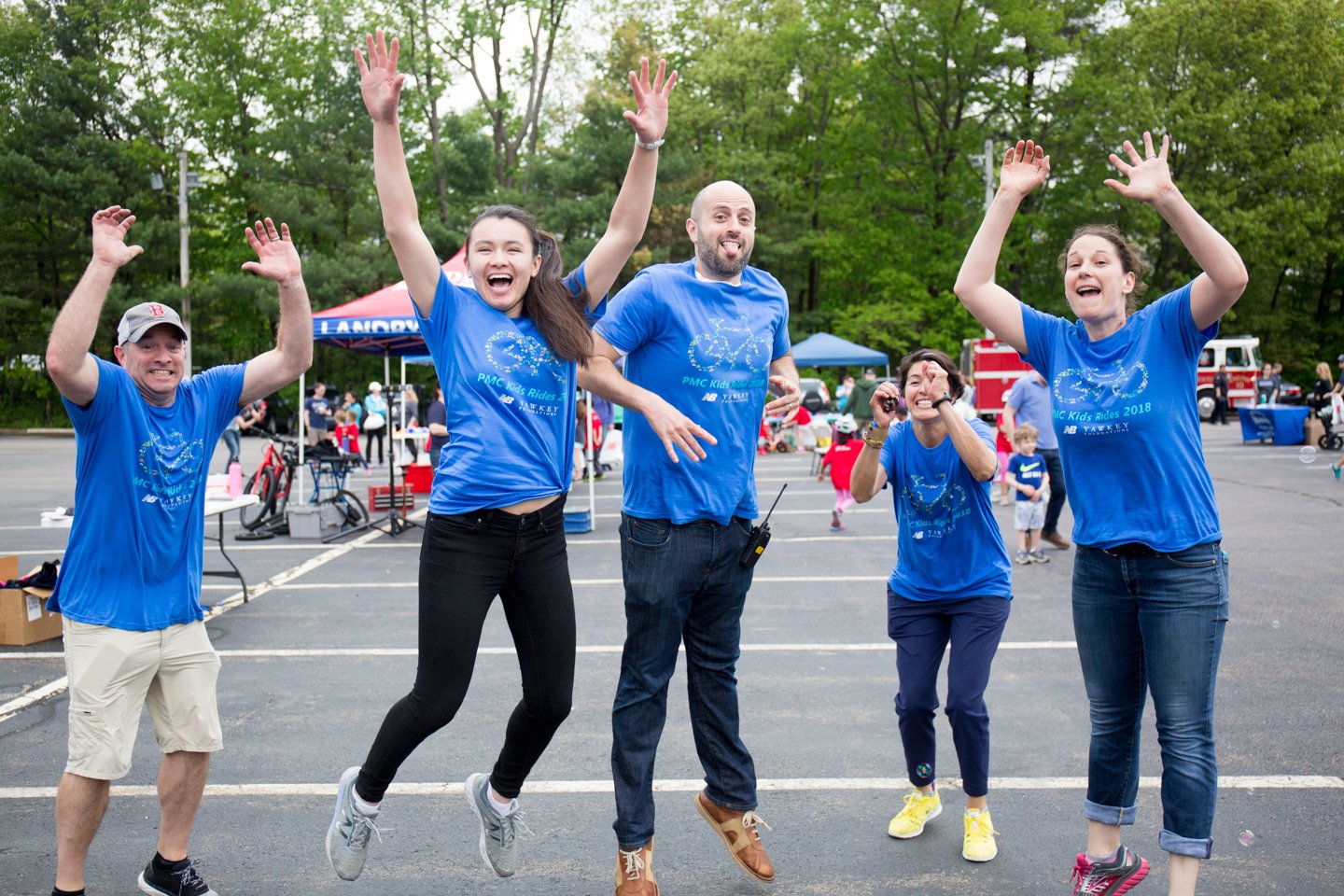 The PMC Kids Rides Program is looking for new coordinators for previously held PMC Kids Rides! The following rides were held in 2018 but are currently without coordinators for 2019:
Bedford
Belmont
Framingham
Greater Boston
Lower Cape
Medfield
Middletown, RI
Wellesley
The inaugural Patriot Place PMC Kids Ride also need a coordinator for 2019. This Foxboro ride is being planned by the PMC and Patriot Place staff for Fall 2019 but is in need of a coordinator to lead these effots.
How Do I Get Started as a PMC Kids Ride Coordinator?
Contact Justine Darmanian, PMC Kids Ride Program Coordinator, to get started.
The first step in planning your ride is to form a committee and pick a location, date and time for your ride. Your local police department will play a critical role in confirming the safety of the route and help determine an appropriate number of participants for the event. Once the PMC staff staff and your local police have approved the route, you are ready to continue planning your PMC Kids Ride!